Feel the Freedom in Real Estate
Owning a rental property shouldn't feel like work. From placing the ideal tenants to full-service property management, it's our job to give you the freedom to enjoy the full value from your investment.
Start a listing
All of the value.
None of the work.

Experts in rental property
With decades of experience in upscale furnished and unfurnished rental properties, we know the rental market inside out.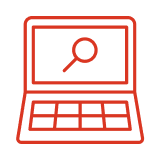 Peace of mind for owners
Rely on our experience and expertise in luxury property management to protect your investment—and help you get full value from it.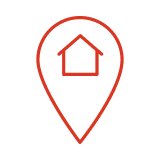 All-inclusive property services
Full tenant screening and placement. From viewings to emergency repairs to tenant disputes, we do it all so you don't have to.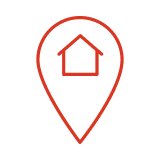 24/7 property management
Experience real freedom and peace of mind by letting our team of experts handle your investment. We manage everything about your property while you live freely.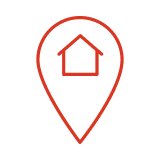 Online portal
Get access to an online tenant management portal for full visibility of all your properties 24/7.

Powerful technology supports our agents
Our tech-savvy platform enables fast and efficient transactions, case management and online payments to ensure you are paid on time, every time!
Rent It Furnished frees up your time —and life.
List your property online
Find qualified tenants fast
Access expert advice
Utilize agents for showings
Screen your applications online
Manage your tenancy online
Easily manage paperwork
Work online or with an agent
Tenant placement services
There's a lot more to finding great tenants than creating a great listing. Our tenant placement service helps you quickly and efficiently find and screen applicants to reduce your risk and increase your return.
View Tenant Placement services
Property management services
We know rental properties. Our experts will work with you to reduce risks, eliminate frustrations, and simplify complexities with friendly, transparent, and efficient management of your property.
View property management services
Dedicated property manager
Promoted listings
Professional photography
Tenant placement
Emergency repairs
Automated rent collections
Evictions and tenant disputes
Non-resident filings
24/7 online account access
Levels of simplicity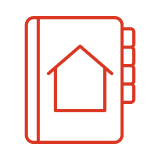 Tenant Placement
You have full control and access to your listing using our online tools. We provide you with applications and guidance while you manage all operations.
Tenant placement
List your property using our easy online listings tool or list with an agent
Professional consultation with a leasing agent on your listing, pricing and strategy
Agent conducted pre-screening, showings and professional lease execution
Vast marketing exposure to our large network of qualified tenants, our website and other online platforms
Access to the Rent it Furnished Owner Portal to manage all documents, cases, payments and interactions with your tenant
More bookings with convenient credit card processing and other easy online rental payment options
Automatic rent collections and payment automation to ensure you get paid on time, every time
Available in Vancouver, Toronto, Montreal, and New York City. More cities coming soon!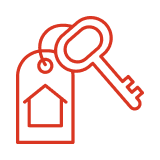 PM Lite
Our agents provide on-the-ground support to find the best tenant for your property, handle the move-in and ensure a smooth start to your tenancy.
Tenant placement
Preferred listing profile with better website exposure, social media and marketing support
Professional photography and in-home pricing assessment with an agent
Credit check and professional tenant application verification
5-point property check by an agent to ensure your property is rent-ready and well presented
Professional move-in support with inspection, key hand-over and tenant registration with your building
Access to our 24/7 emergency service provider for your tenants
Online form management and reminders for annual rent increase and extension management
24/7 online maintenance request and case management software to ensure your property remains in good repair
Only available in Vancouver. More cities coming soon!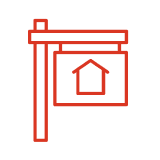 PM Premium
Experience true freedom in real estate. We handle everything that goes into managing your investment property successfully and for profit.
Tenant placement
Professional listing service with in-home agent consult and pricing assessment
Professional photography, copywriting, and rental strategy
Top-ranking placement on our website with annotated photos
Priority tenant placement services using our leasing teams
Full tenant screening with credit check and reference verifications by a professional property manager
Enhanced lease agreement drafting and execution
Property set-up including inventory report with photos
Professional move-in management with welcome package for your tenants
Professional case management for all repairs, damages and maintenance requests
Licensed and bonded trades who have a long-standing relationship with our company
24/7 emergency management for your tenants
Non-resident withholding tax filings and payment management
Dispute resolution and agent representation during arbitration
Restoration and insurance management for any claims
All strata issues, claims, complaints or fine management is fully covered by our services
Access to the Rent it Furnished Owner Portal to view your monthly and annual statements, receipts, leases and property details
Only available in Vancouver. More cities coming soon!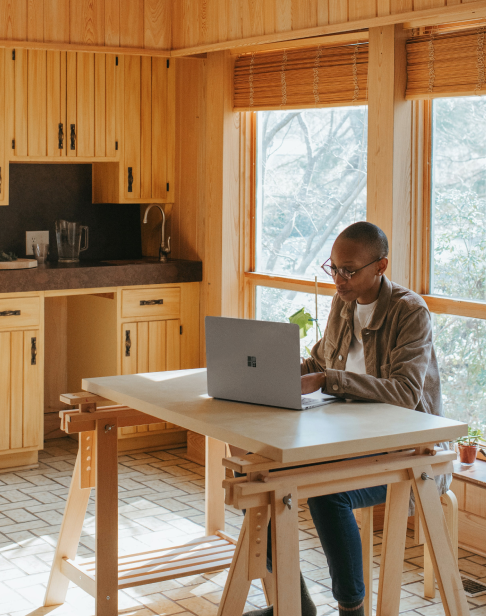 Join thousands of happy landlords
List now, choose your service later.
Frequently asked questions
We promise to make your listing journey as smooth as possible. Please chat with an agent if you still have lingering questions.
Hundreds of raving reviews
Since 2009, many of our clients have returned again and again for the excellent service and advice that we provide.
"Rent It Furnished helped us find several investment properties through the years and manages them for us too. Those properties have appreciated tremendously in value. Their agents are really top notch!"
"My wife and I had a very good experience working with Rent It Furnished all around, primarly due to the professionalism of agent Michelle Blanchard. She was responsive, attentive to our needs, always on time and well organized. The entire experience was well handled, and we would recommend Rent It Furnished to potential tenants and landlords seeking solid representation."
"I had dealt with Rent It Furnished several times and their services were consistently good."
"Rent It Furnished helped us find several investment properties through the years and manages them for us too. Those properties have appreciated tremendously in value. Their agents are really top notch!"
We work with the industry's best
No matter what service you choose, our agents are here for you. They can help with anything from pricing advice to screening and placing the perfect tenant.
Ask an agent
Quality listings mean happy tenants, and even happier landlords
Real talk about investing, owning, and renting real estate, with a few hot tips from the locals along the way
View all articles
Whether you've relocated for a work project, to visit family or simply to experience life in a new city for a period of time, building a support system in a new locale can be a challenge. Here, we provide some tips for living your best life in a new zip code.
Keep reading
Congratulations! You've just moved into a rental property for a period of three to twelve months. Whether you've moved across the country to a new city for a work contract, you've relocated to visit the in-laws or you're renting while your primary residence undergoes a renovation, mid-term tenancy can be an exciting, and convenient, experience. Even though you're not planning to live in your mid-term rental forever, there are still ways make it feel like home. Here are some easy and inexpensive tips for making a rented space your own.
Keep reading
Whether you're renting a mid-term furnished or unfurnished rental for three months or one year, it's important to maintain a respectful relationship with your landlord. Honesty, open communication and mutual respect can ensure a harmonious tenancy—and solid references—if you need to ask them to give you a good word in the future. Here, we share some tips for being a renter landlords love.
Keep reading
Are you ready to live freely?
Talk to an agent