Invest smartly
Yes, rental properties can be a passive source of income. Our hands-free, end-to-end rental property investment and management services let you enjoy the maximum return on investment for the least risk and effort.
Make informed investment decisions

Experts in rental property
Where should I buy? What rent can I charge? What are the pitfalls? Our decades of real estate, tenant placement and property management experience in your city ensure you get the answers you need before you buy.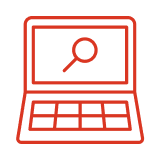 The end-to-end solution you need
We manage your investment from purchase to profit. Rely on our experience and expertise in the local rental market to help you find, position, protect and manage your investment rental property—and maximize your returns.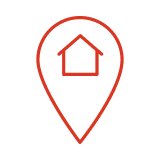 Your full-service investment team
We provide the right team of experts to support your investment decision. Your dedicated investment realtor, property manager and leasing agent work in tandem to ensure a robust investment strategy with realistic expectations and predictable results.
Buy an investment property with confidence
Unlike traditional realtors, we specialize only in rental property investments. We have the experience and the local rental market expertise—backed by data—to help you identify the ideal rental property investment for you. And when it comes time to sell your asset, we've got you covered: many clients not only buy with us, they also list rental properties with us.
Our integrated investment team is devoted to investment properties. Whether you are a first-time investor or an experienced professional, we'll carefully analyse your needs, preferences and risk tolerance to establish a realistic picture of investment return from your purchase.
Integrated investment team
Accredited and specialized realtors
Market insights from real-time data
Rental revenue-generating expertise
Exclusive local rental market insights
Comprehensive landlord services
Start-to-finish service continuity
Work with us to sell your rental investment to eager investors
We work with investors looking to buy a proven, tenanted rental property—furnished or unfurnished. Properties are often sold as is, sometimes unseen.
Access to investors looking to buy
Insights from real-time data
Investment real estate specialists
Accredited realtors
Integrated investment team
Exclusive local rental market insights
Sell investment real estate
Our experience enables us to best position your investment property for a successful sale. This doesn't mean your tenant has to vacate. You don't even need to sell your furniture. Our buyers are looking to take over existing tenancies, furnishings, and management contracts.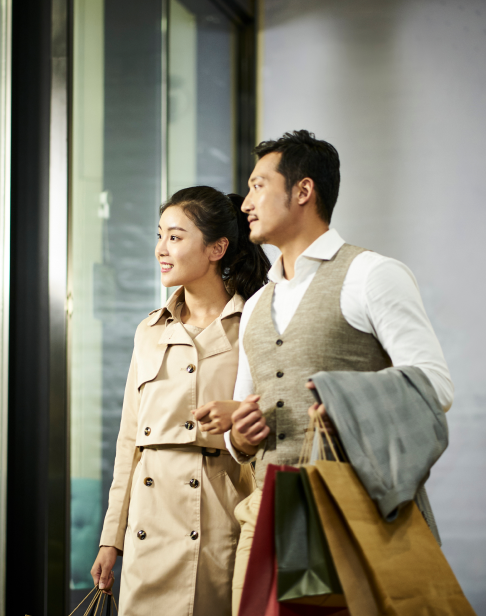 We are the end-to-end investment solution you've been looking for
We've been leading the luxury rental market in Vancouver, Toronto and Montreal since 2009. Our high volume of rental transactions gives us the rental data required to make smart investment decisions. This is what makes us the right choice for rental property investors and it's why many clients not only buy, but list with us too.
No matter what service you choose, our agents are here for you. They can help with anything from pricing advice to screening and placing the perfect tenant.
Ask an agent
Frequently asked questions
We promise to make your listing journey as smooth as possible. Please chat with an agent if you still have lingering questions.
Hundreds of raving reviews
Since 2009, many of our clients have returned again and again for the excellent service and advice that we provide.
"Rent It Furnished helped us find several investment properties through the years and manages them for us too. Those properties have appreciated tremendously in value. Their agents are really top notch!"
"My wife and I had a very good experience working with Rent It Furnished all around, primarly due to the professionalism of agent Michelle Blanchard. She was responsive, attentive to our needs, always on time and well organized. The entire experience was well handled, and we would recommend Rent It Furnished to potential tenants and landlords seeking solid representation."
"I had dealt with Rent It Furnished several times and their services were consistently good."
"Rent It Furnished helped us find several investment properties through the years and manages them for us too. Those properties have appreciated tremendously in value. Their agents are really top notch!"
Ready to invest smartly?
Financial freedom could be a few clicks away.
Real talk about investing, owning, and renting real estate, with a few hot tips from the locals along the way
View all articles
Whether you've relocated for a work project, to visit family or simply to experience life in a new city for a period of time, building a support system in a new locale can be a challenge. Here, we provide some tips for living your best life in a new zip code.
Keep reading
Congratulations! You've just moved into a rental property for a period of three to twelve months. Whether you've moved across the country to a new city for a work contract, you've relocated to visit the in-laws or you're renting while your primary residence undergoes a renovation, mid-term tenancy can be an exciting, and convenient, experience. Even though you're not planning to live in your mid-term rental forever, there are still ways make it feel like home. Here are some easy and inexpensive tips for making a rented space your own.
Keep reading
Whether you're renting a mid-term furnished or unfurnished rental for three months or one year, it's important to maintain a respectful relationship with your landlord. Honesty, open communication and mutual respect can ensure a harmonious tenancy—and solid references—if you need to ask them to give you a good word in the future. Here, we share some tips for being a renter landlords love.
Keep reading
Let's plan your next investment
Meet the realty team